Online Exhibit
A featured collection of objects and artifacts exhibited online
Printing & Photo Etching
By the 1930's camera film could be used to produce negatives. The light from an image burns dark spots onto the film creating an inverted image, where black and white are switched. This is called dark room photography because, to create the positive image, a light is shone through the negative film in a dark room to burn dark spots onto a light sensitive piece of paper. The paper is then processed so it is no longer sensitive to light.
            In order to print large quantities of a single image, people would etch the photos onto metal instead. This could be done by transferring the negative onto a metal plate instead of a piece of paper, then submerging the plate in acid. The method of transferring the photo onto the metal protected those portions of the metal, creating a raised etch that could then be inked and stamped onto multiple paper copies. An etch could also be made by inking a photo onto a metal plate using a basic ink that would neutralize the acid on specified parts of the metal plate.
            Offset printing started in 1875 to protect plates and use them longer. This was done by printing from the plate onto a rubber blanket which was then transferred to the paper rather than directly onto the paper. This allowed plates to be used for longer because they were pressed less often and with less pressure. It also resulted in paper being damaged less often.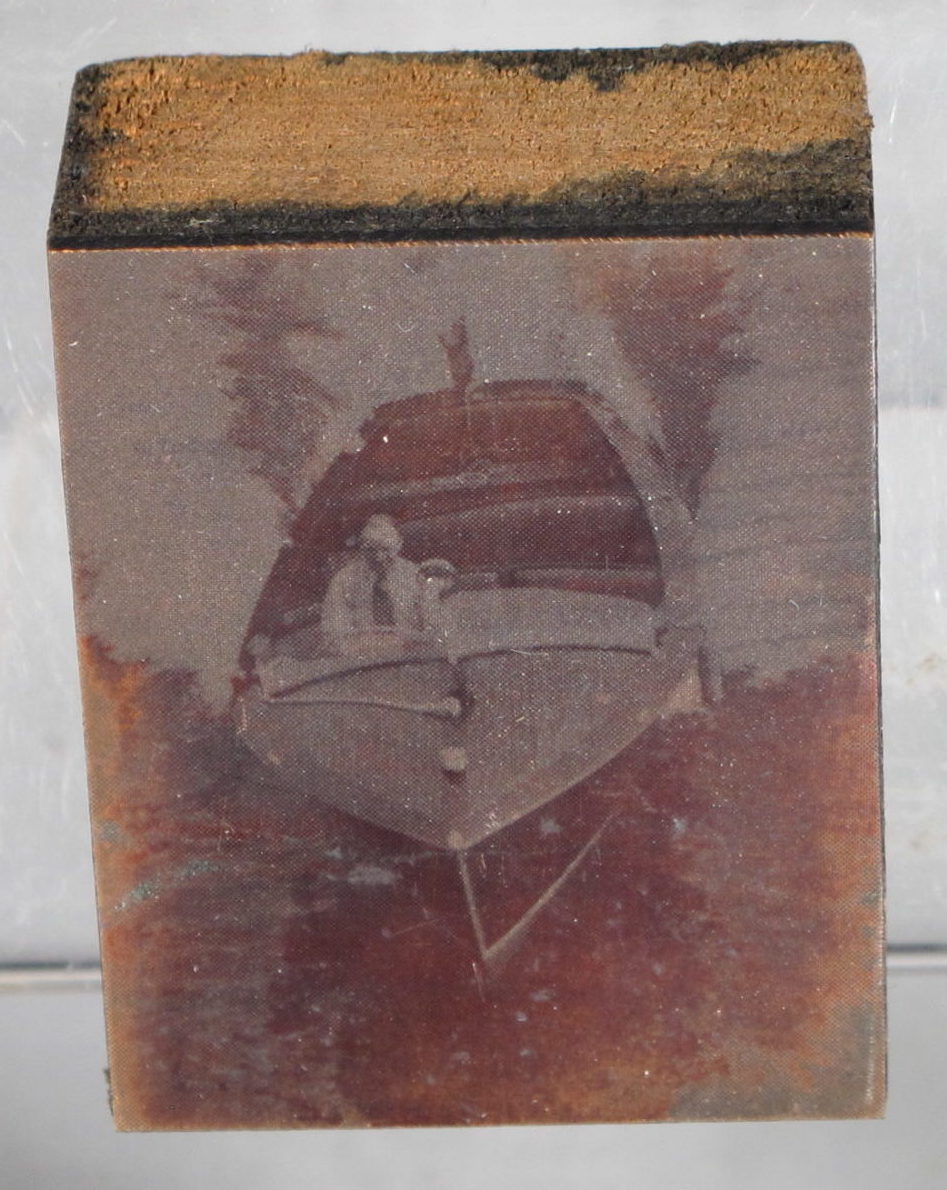 Duke Boats Limited
Duke Boats was founded in 1924 by Charlie Duke and Ernie Greavette as Duke & Greavette. Greavette left to start his own boat company four years later, but Duke Boats continued to manufacture boats until 1968, and still operates today as a maintenance and repair center. The photo plates featured here are of the Duke Utility Runabout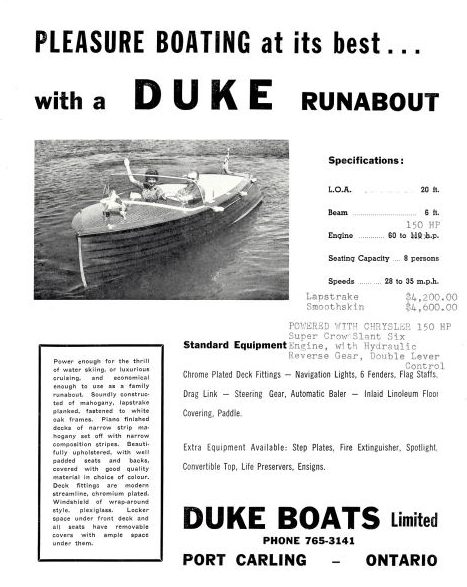 Brigdens Limited Engraving Toronto
Brigdens Limited was founded by Frederick Brigden (1841-1917). Frederick moved to Canada with wife and kids in 1871 because the rise in popularity of photography resulted in less work for talented engravers. In 1874 He and Henry Beale started Bridgen and Beale Wood Engravers, and 14 years later, Frederick's son George took over the company with Frederick Henry. The business was renamed Brigdens Limited in 1910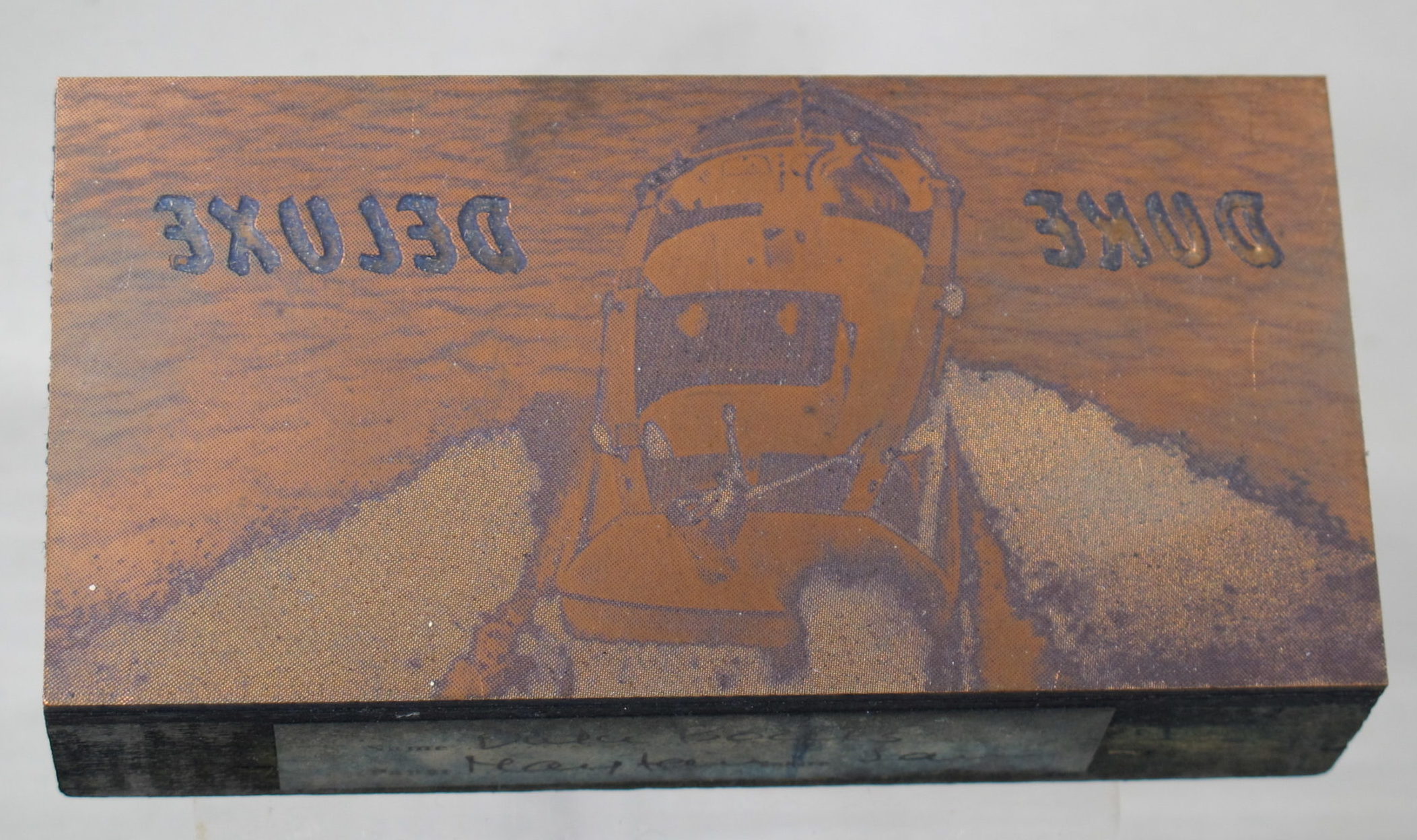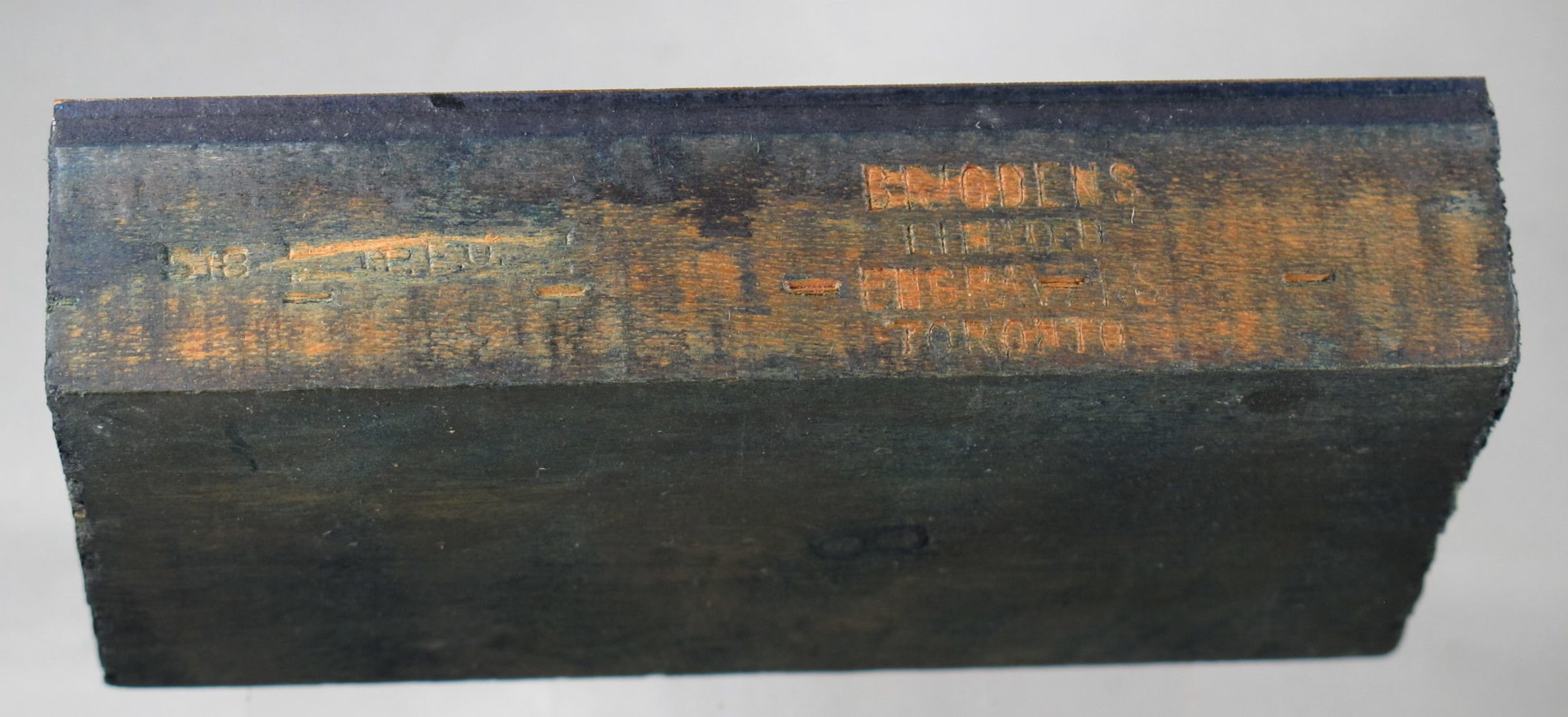 Playmate Deluxe
            The Duke Playmate first entered production in 1933, and continued until 1953 with only a brief interruption from 1942-1945 when Duke Boats was enlisted to aid in producing machinery for World War Two.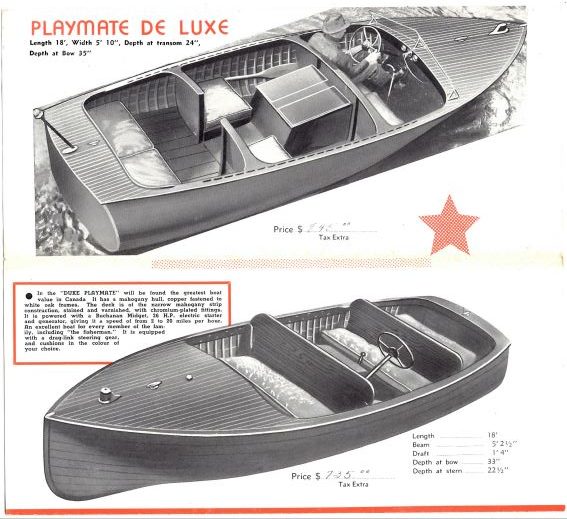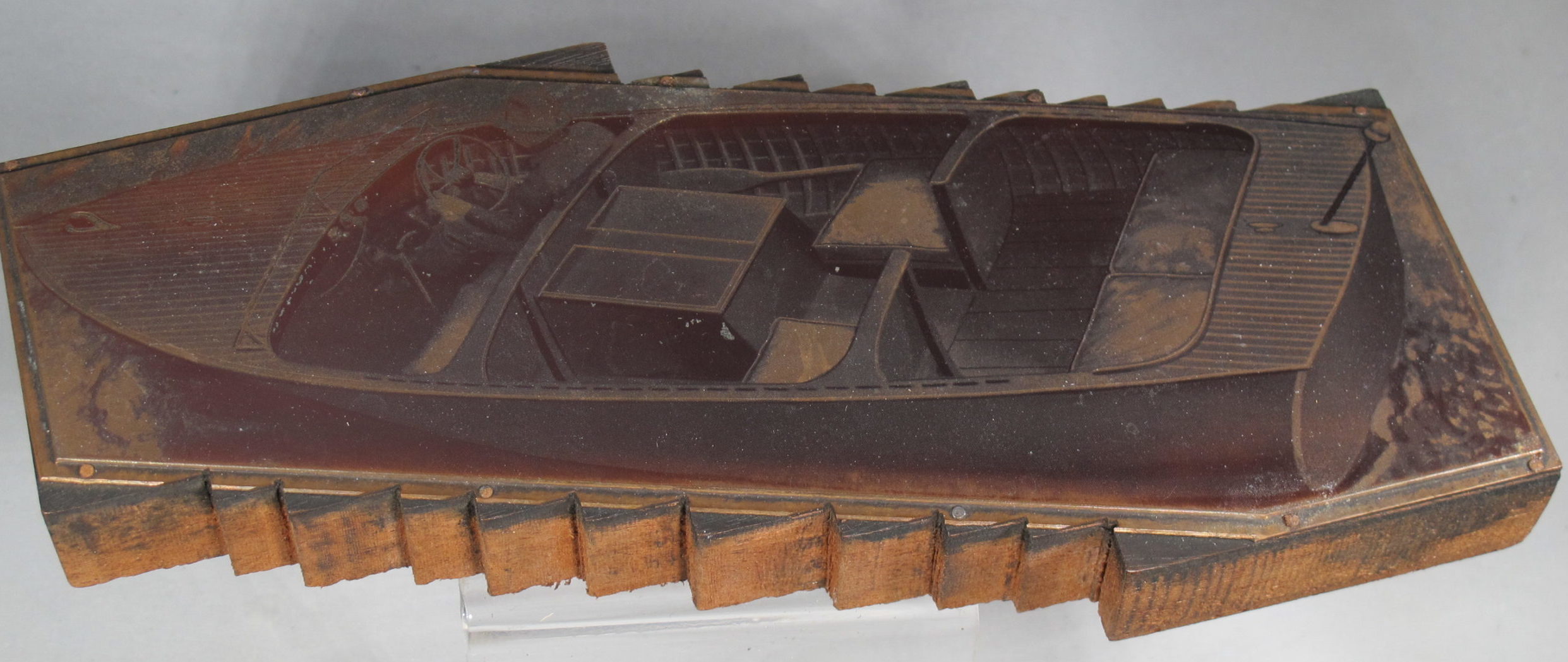 Duke 19′ Utility Runabout 
This model of Duke Boat was introduced in 1935, and a windshield was added to the design four years later, in 1939.