Online Exhibit
A featured collection of objects and artifacts exhibited online
Medical Bag
This Bag was used by Canadian Doctor Fennell Fleury Archdekin (1930-1978). Dr. Archdekin graduated from the University of Western Ontario in 1957, and opened practices in Port Carling and Bracebridge. The Archdekin Medical Group is still operational in Bracebridge today in 2021. He worked at South Muskoka Memorial Hospital from 1961-1974, and served two terms as chief of staff. He was hired as District coroner for the District of Muskoka 1964, and promoted to Regional coroner 1976, making him responsible for coroners in the Counties of Simcoe, Grey, Bruce, Dufferin, Wellington, The Regional Municipality of Waterloo, and The District Municipality of Muskoka.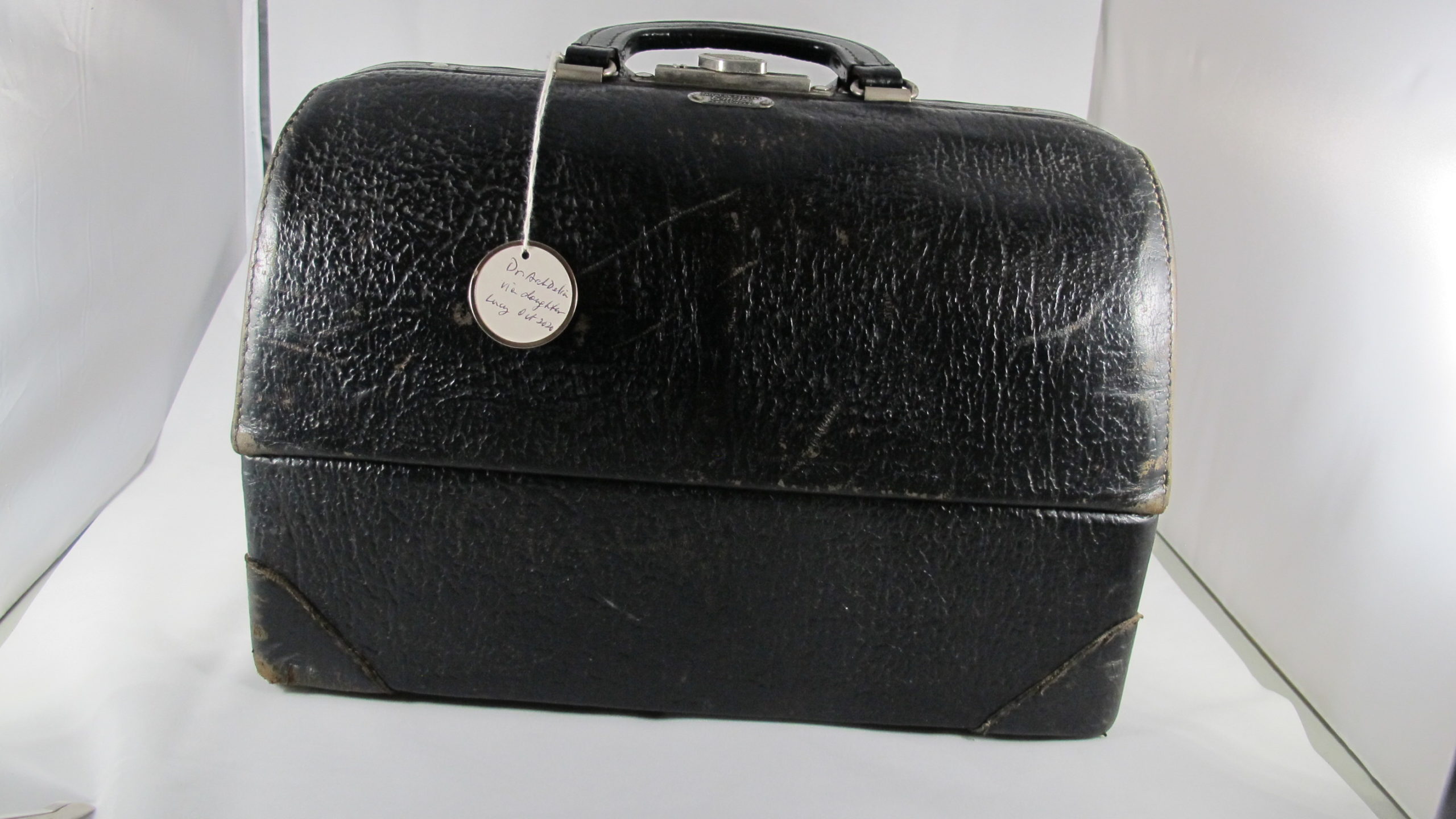 Medicine
Dr. Archdekin carried a large number of medicines with him when he made house calls so that he was prepared for a wide variety of potential medical problems. Some of these were in the form of pills, some were injectables, and some were topical applications such as ointments.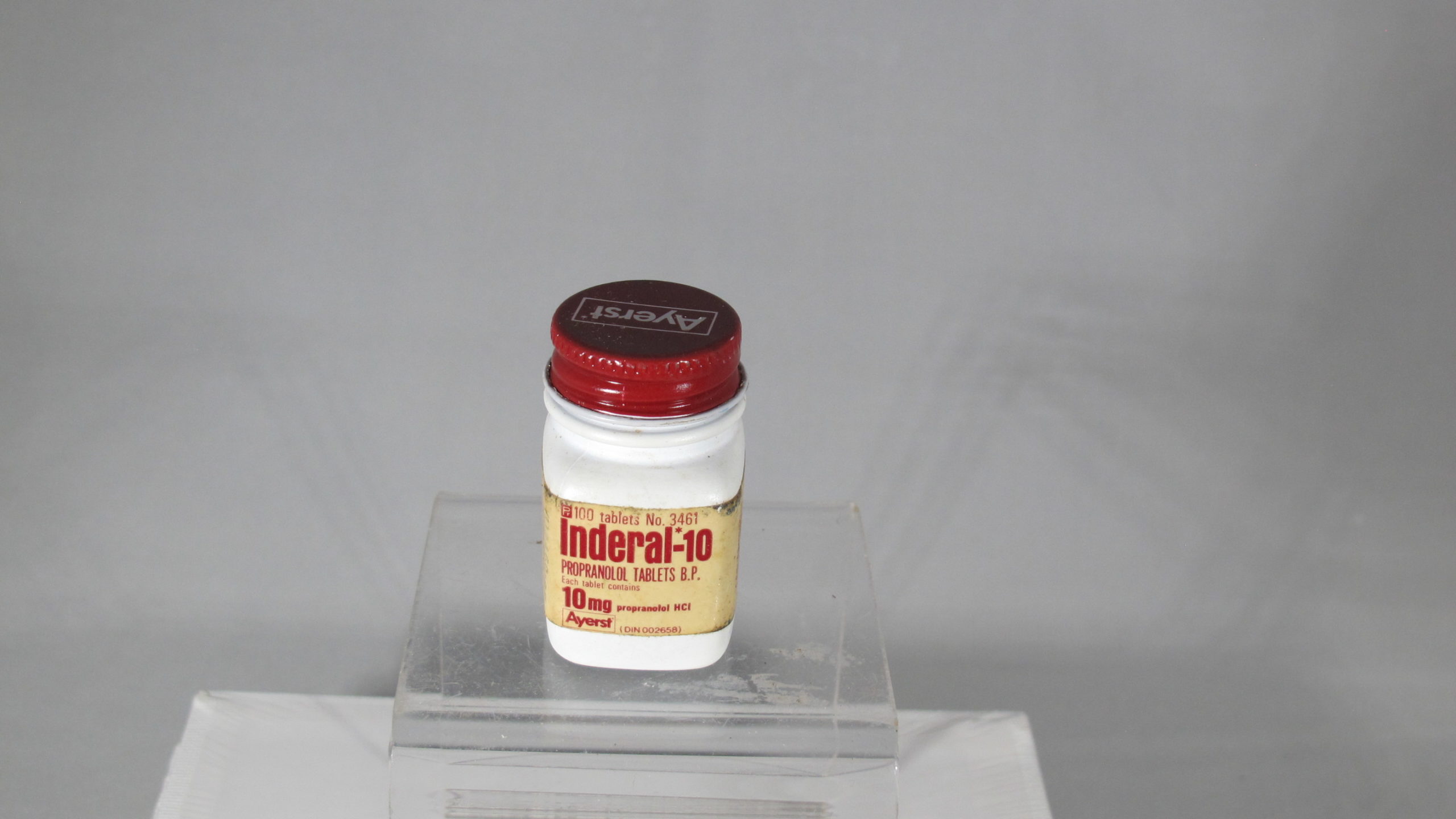 Injectables
Gravol is a Dimenhydrinate based antihistamine used to prevent and treat motion sickness, nausea, vomiting, and dizziness. In 1947 Dimenhydrinate was undergoing evaluation as a treatment for hay fever, when it was discovered to have a positive impact on one of the research participants' car sickness. From there it was tested for use by soldiers on rough transports. This injection of gravol was manufactured by Frank W Horner Inc in Montreal Canada.Frank W Horner Inc merged with Church & Dwight Canada Corp in 1997 which is based in Mississauga.