Purpose
The Muskoka Lakes Museum, organized under Charter and operated by the Muskoka Lakes Museum Board of Directors, has been created to collect, document, preserve, research, exhibit and interpret all those objects which are documented to illustrate the settlement and development of the Muskoka Lakes district.
The Museum intends to place emphasis on the boat building industry on the Muskoka Lakes.
The Museum will serve the public by carrying out these functions and by its emphasis on regular programming and special events, publications, information services, educational programming and research facilities.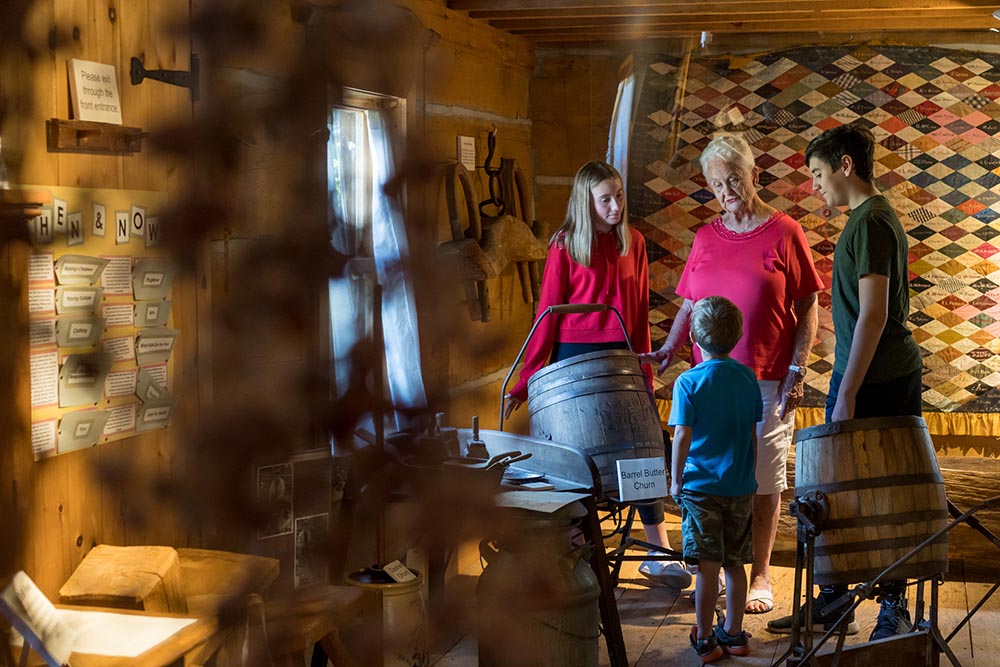 History
The idea for the Muskoka Lakes Museum was conceived by Marion Catto, who started the Port Carling Historical Society on September 9, 1961. The museum was first opened on July 2, 1964 under the name "The Port Carling Museum". The sign that was displayed above the front entrance at the time of opening now hangs in the Museum's Marine Room.
In 1972 the museum constructed an addition in order to accommodate more artifacts. This space is called the Catto Gallery, named in honour of Marion Catto and her husband, Lieutenant-Colonel Catto. More additions were built in 1976 and again in 1977.
In 1982 the museum purchased a log cabin that was built by the Hall family in 1875 in the nearby village of Glen Orchard. The cabin was disassembled from its spot in Glen Orchard and reassembled at the museum in 1983. In that same year another addition was built to serve as the gift shop. On July 14, 1984 the Log Cabin was opened officially to the public.
In 1989 the Board of Directors changed the name of the museum to the "Muskoka Lakes Museum" in order to be able to represent and serve all of the Muskoka Lakes District.
Beginning in 2000 the museum undertook a large renovation project to enlarge the exhibit space and expand the collection storage area. This was completed in 2004.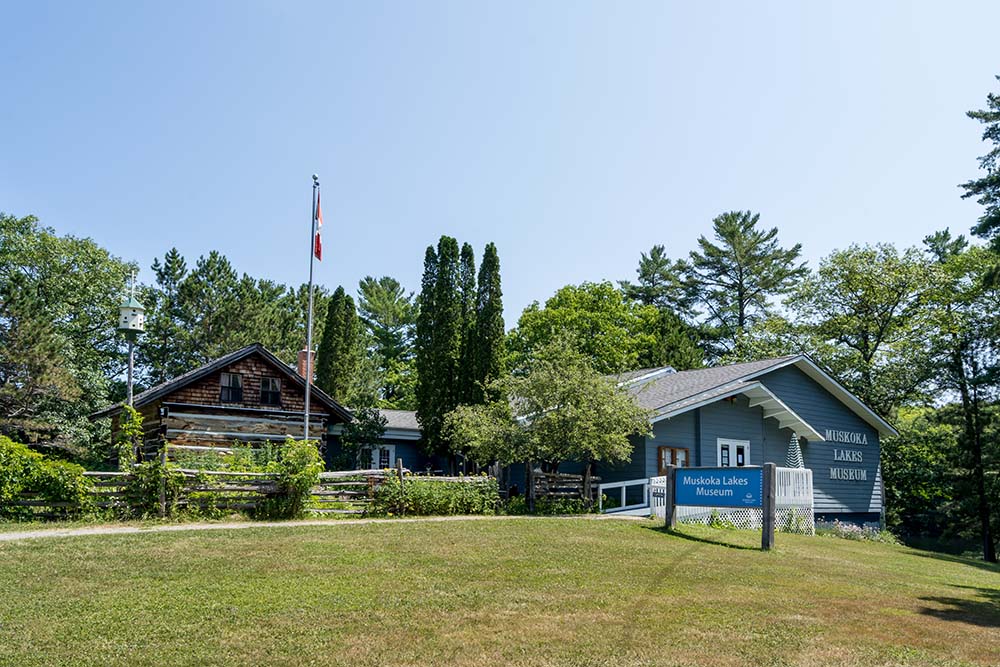 Team
Board of Directors
Co-Chair: Rob Belsey
Co-Chair: Ron Collins
Treasurer: Guy Burry
Secretary: Tom Diamond
Directors:
Liz Lundell
Meghan Cheesbrough
Philip Goad
Susan Daglish                                                                                     Susan Hand                                                                                       Shawn Ruhl
Staff
Curator: Sarah Sharpe
Under the direction of the Curator, the Muskoka Lakes Museum is primarily staffed by summer students whose positions are funded through the Canada Summer Jobs and Young Canada Works programs. The students assist with staffing the front desk, programming and interpretation, event planning and cataloguing the collection.