Step back in time at the Muskoka Lakes Museum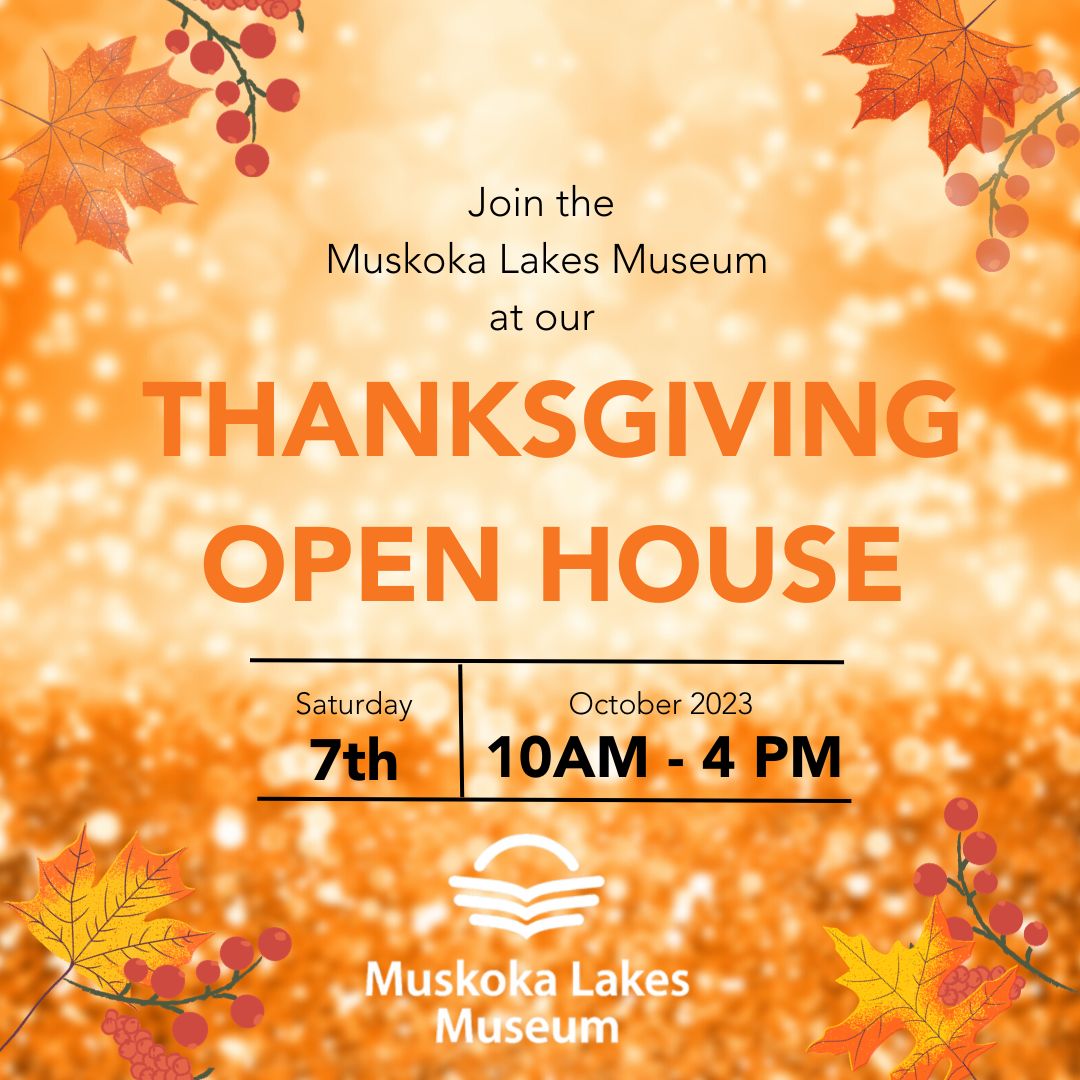 Thanksgiving Open House!
Join us as we celebrate the end of our 2023 season! Apple pressing, butter churning, gift shop sale, fall crafts, and more! Admission by Donation. Saturday, October 7, 10 am – 4 pm.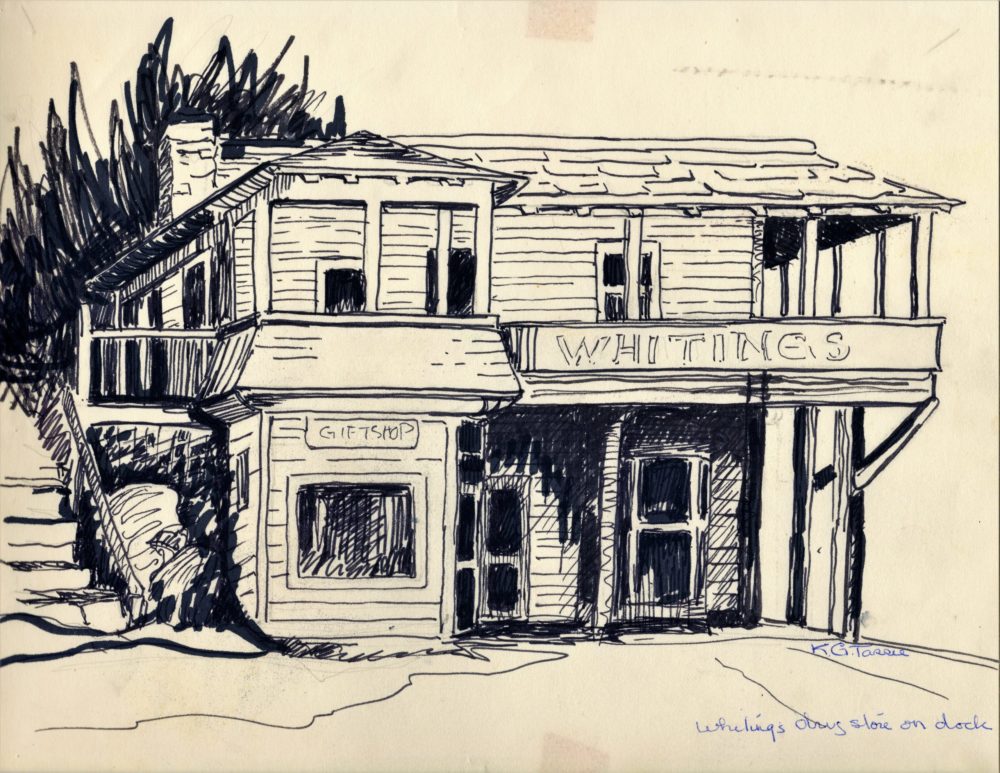 Online Exhibits
We have looked through our storage and found some hidden treasures not on display to share with you online. Enjoy!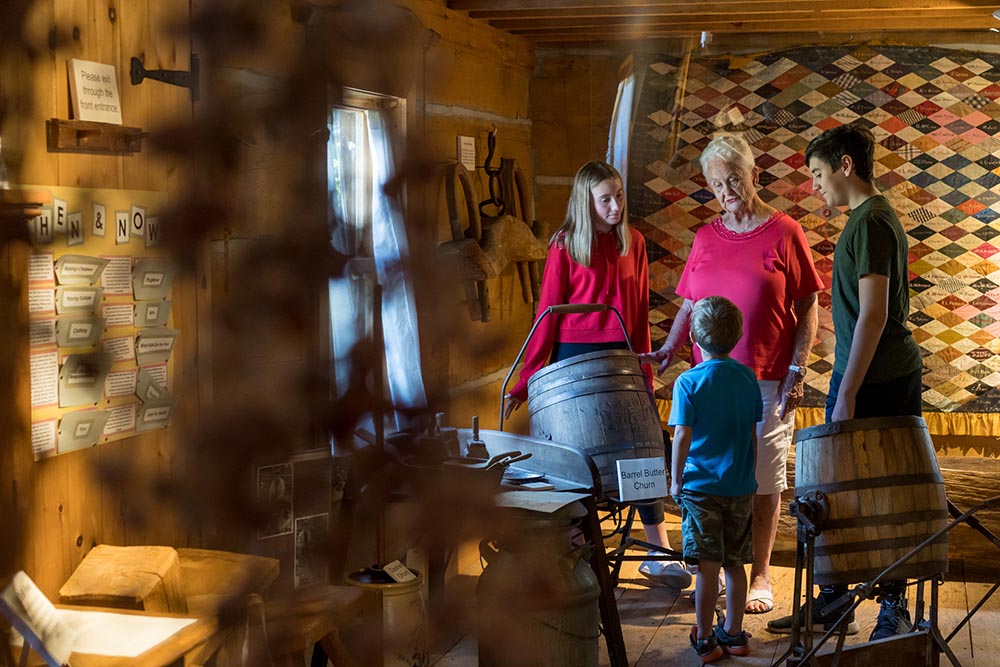 Adults: $10.00
Seniors (60+): $6.00
Students: $6.00
Families (2 adults and dependent children): $20.00
Children 5 and under: FREE
Explore Muskoka's rich history
Set on an island between the locks, the Muskoka Lakes Museum houses an extensive collection of artifacts and interactive exhibits that provide a colourful glimpse into the way things were. Explore our First Nations gallery and exhibits on local resort, steamship and boat building history. Visit an original pioneer log cabin and watch history come alive.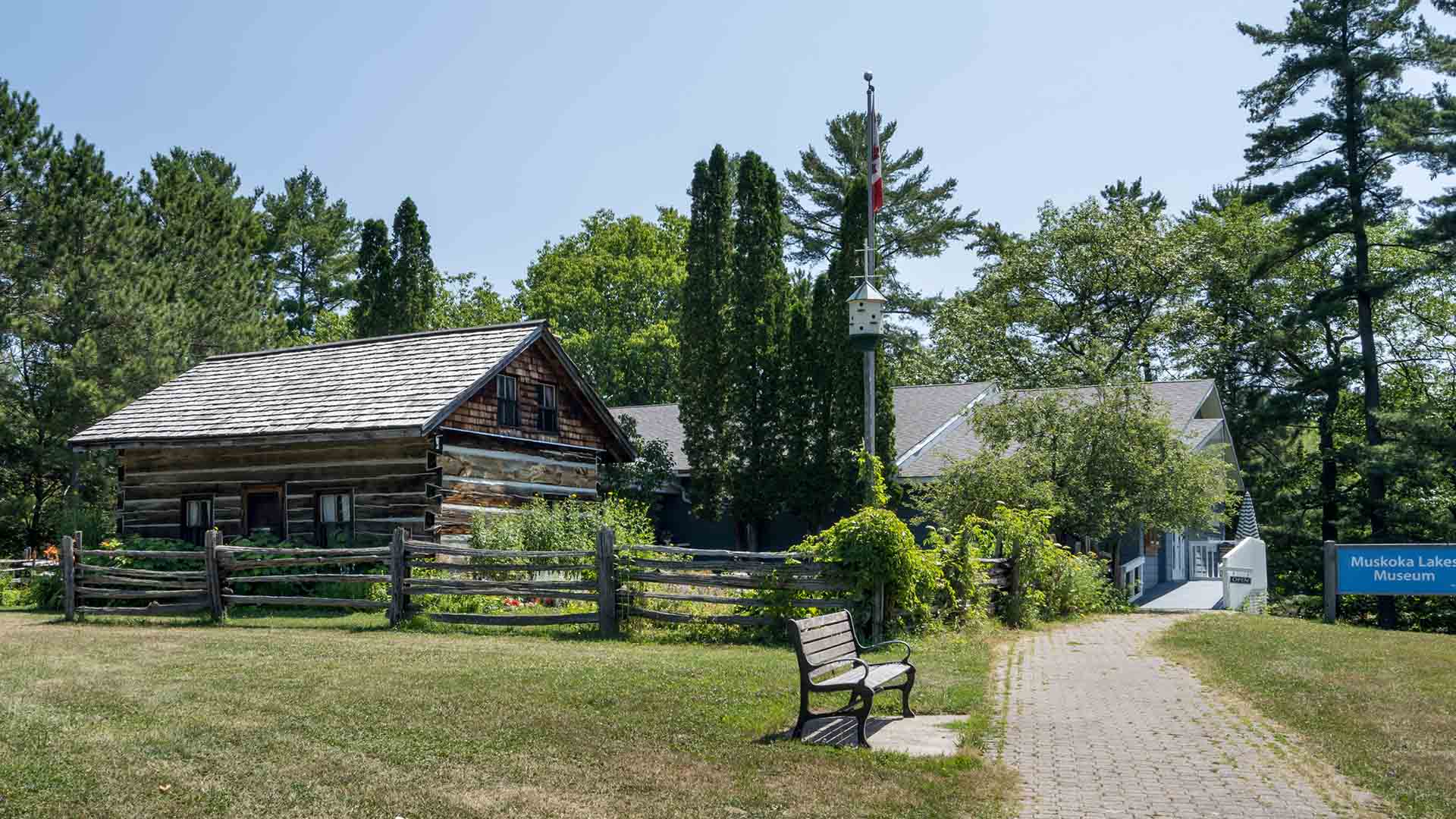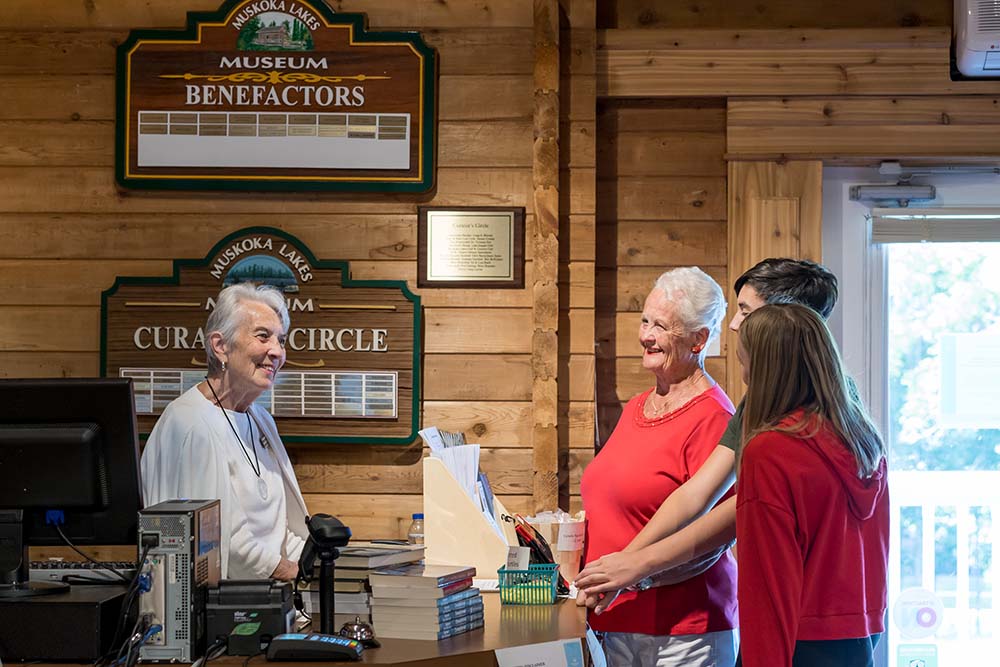 Help preserve Muskoka's past
The Muskoka Lakes Museum relies on its members, donors and supporters to carry out the very important task of preserving Muskoka's heritage. Your generous support ensures we can continue to offer exciting programming and make Muskoka's history accessibleto all. Become a member and make a difference.
2023 Membership Rates
Student/Senior: $30.00
Individual: $50.00
Family / Friend of the Museum: $100.00
Supporter: $250.00 +
Patron: $500.00 +
Sustainer: $1000.00 +