Medical Bag Contents
A featured collection of objects and artifacts exhibited online
Medical Bag
These items from Dr. Archdekin's bag were used to determine what was troubling his patients. He would keep these in his medical bag so that when he was called to a person's home he could examine them and figure out how to help. Many of the tools are the same or similar to diagnostic tools that you may find in a doctor's office today, while some of them have been replaced with more efficient methods or improved models.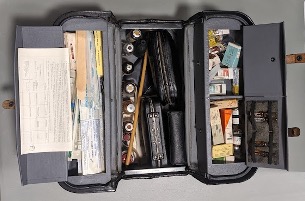 Ophthalmoscope
Propper Manufacturing Company, Inc. is still operating today, but they now manufacture disposable medical devices specializing in sterilization. They no longer offer this combination of ophthalmoscope and otoscope. However, this product is still offered by other companies and the design has not changed much in the last 50 years. The handle is designed to attach to the two attachments to function as an ophthalmoscope- for examining ears, and otoscope- for evaluating eyes. The bottom of the handle detaches to reveal a plug for charging the light inside the device.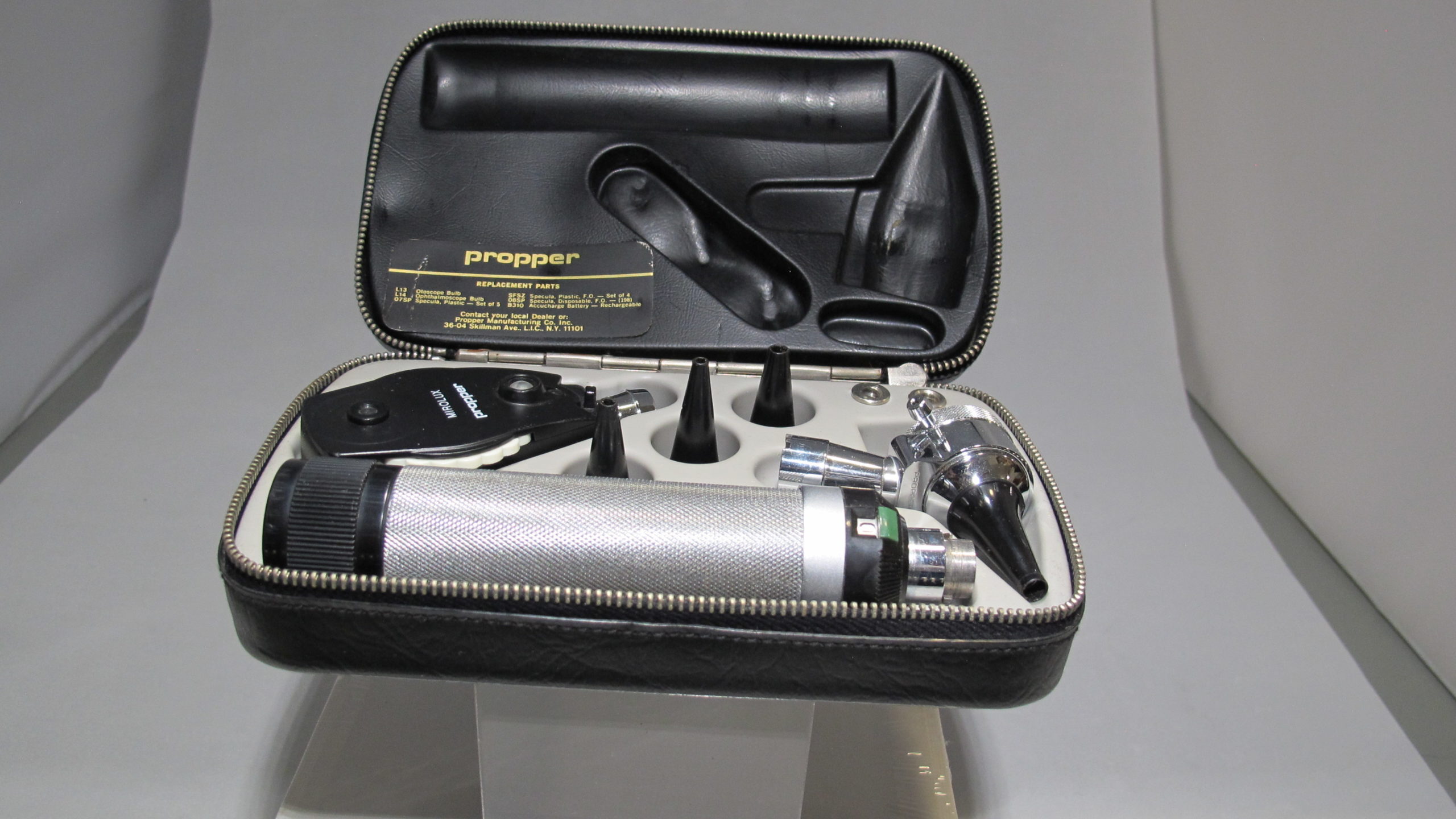 Neurological Reflex Hammer
A Neurological Reflex Hammer is used to detect abnormalities in the central or peripheral nervous system- which sends physical senses throughout the body. The head is weighted, and used to test the reflexes of a patient's tendons. The point at the opposite end is to test for superficial reflexes, which are responses to stimulation of skin such as a light touch or scratch.
This hammer is likely a gift that Dr. Archdekin received for working as the national secretary for the Canadian Association of Medical Students and Internes while he was attending the University of Western Ontario.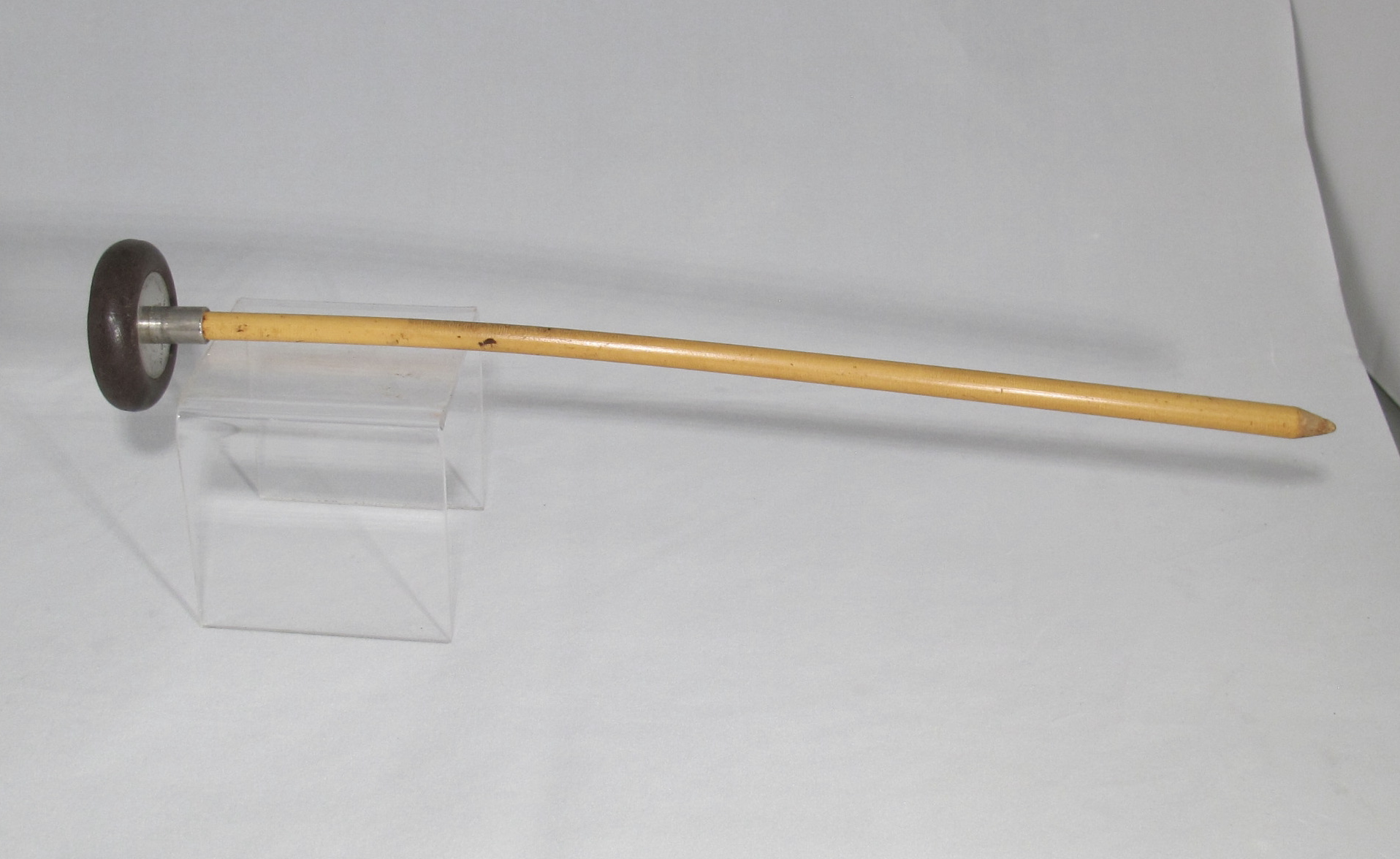 Thermometer
This thermometer is a glass, rectal thermometer manufactured by Propper Manufacturing Company, Inc. and certified by Trophy. It is labeled in Fahrenheit, as Canada didn't switch to using the metric system until 1975. This thermometer uses mercury, which expands and contracts according to heat and cold, to measure temperature.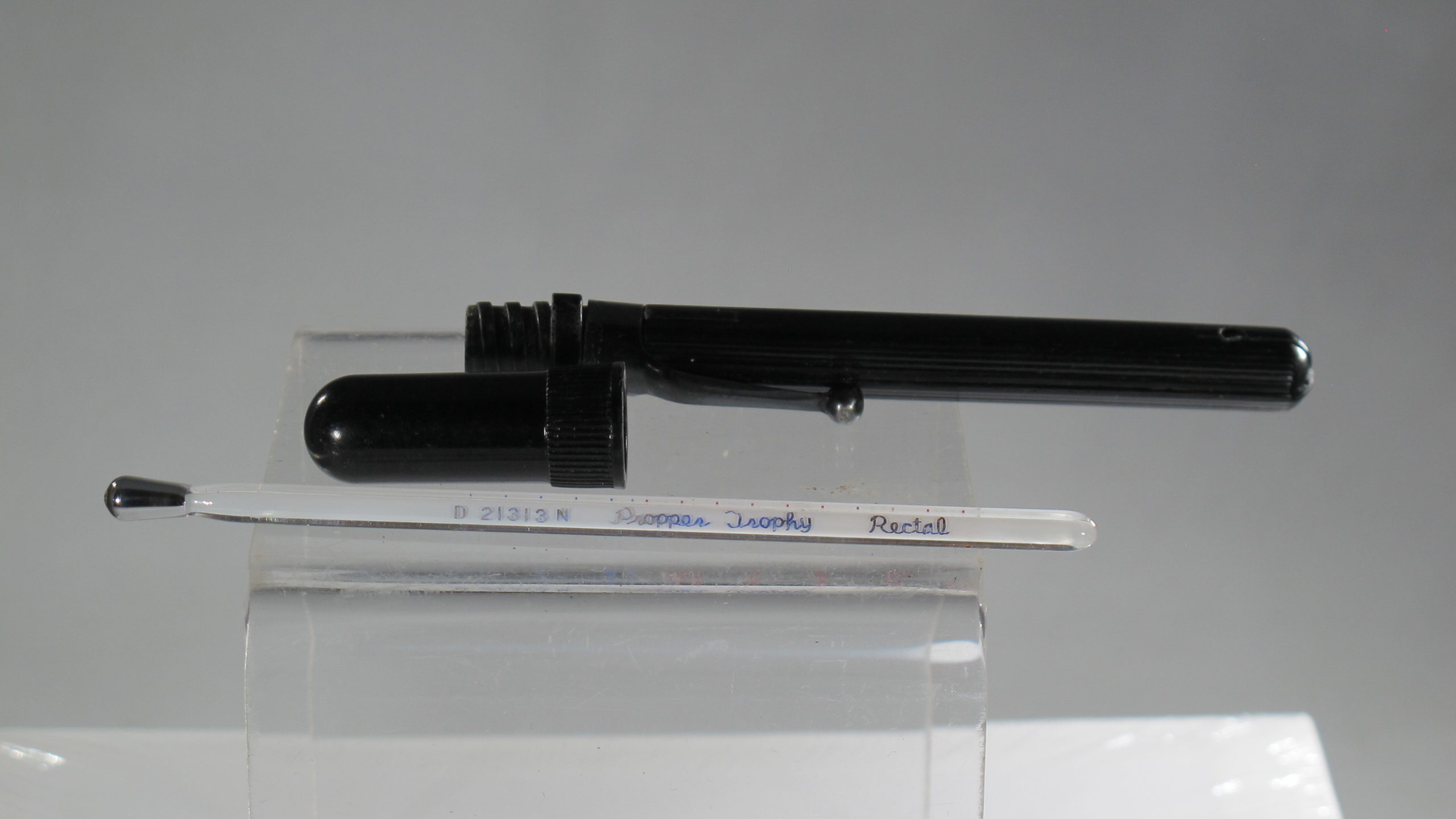 Tuning Fork
The tuning fork could and can be used to diagnose hearing loss, and loss of vibration sense. The tuning fork was struck, then placed against a joint, and if the patient could not feel the vibrations, that could indicate a number of possible diseases.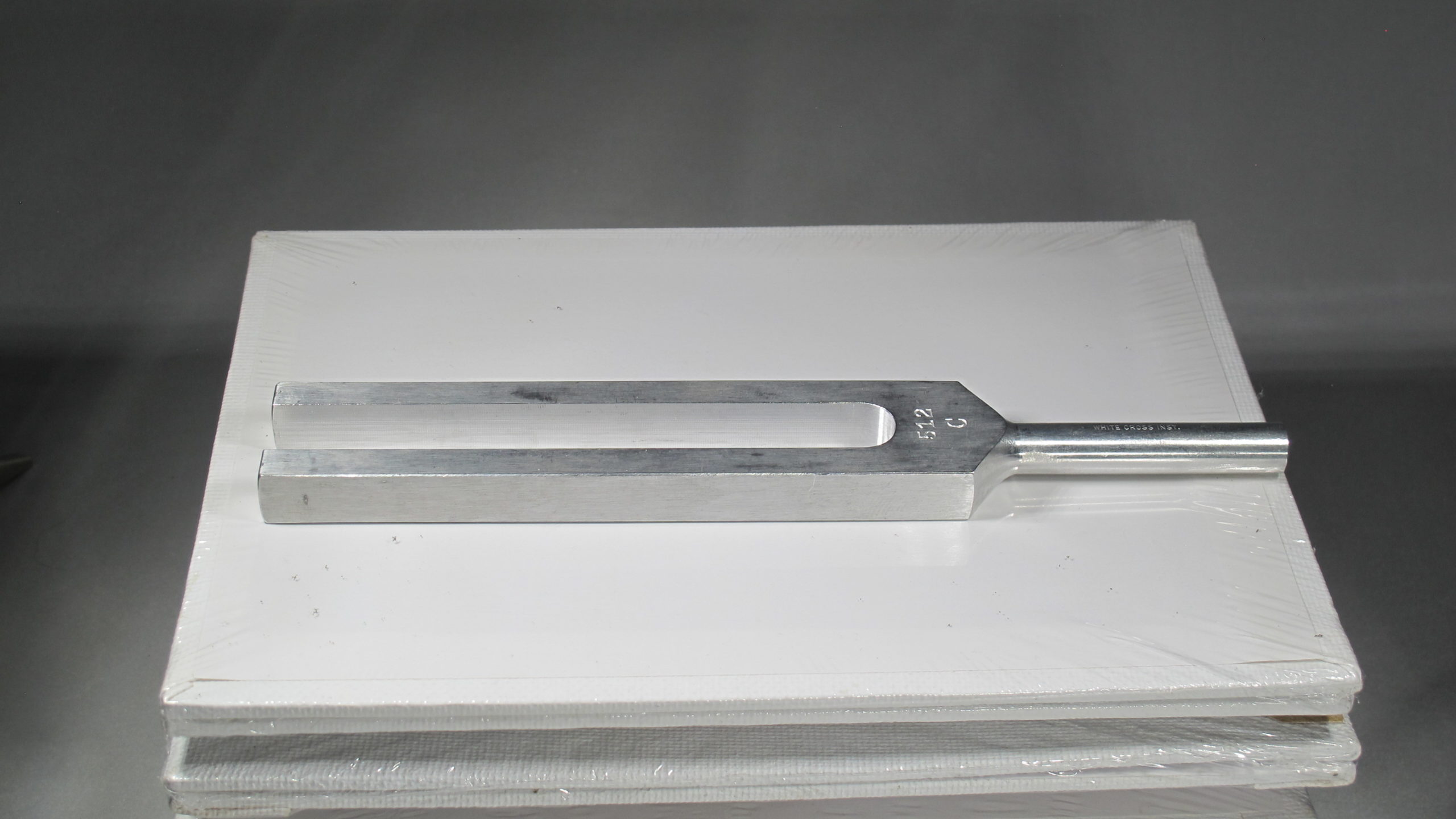 Blood Pressure Gauge
This is a Manual Blood Pressure Gauge. It is made to be operated one-handed and to have a flexible pressure gauge so that it can be used on one's self. Today, digital blood pressure gauges are more common than analog, this exact style is still widely used.