Injectable Medicines
Most of the medications carried were injections, and most of the injections were for managing pain or allergic reactions. Injections work much faster than tablets to help patients feel better.
Morphine Sulphate
Despite being highly addictive and harmful to the body, Morphine has been used for recreation and pain relief for thousands of years. It was first isolated from opium in 1804, and was used often for sleep aid and pain relief until The Harrison Narcotics Tax Act was put in place in 1914, which didn't make it illegal, but did place a large tax on opioids and label addiction as a moral failing. World War Two (1939-45), and the Vietnam war (1955-75) both caused significant increases in recreational opioid use, instigating the Controlled Substances Act in 1970 and the Drug Enforcement Agency in 1973 to limit recreational opioid use. We still use morphine today for the management of moderate, severe, and chronic pain, but possession of Morphine without a prescription is a criminal offense.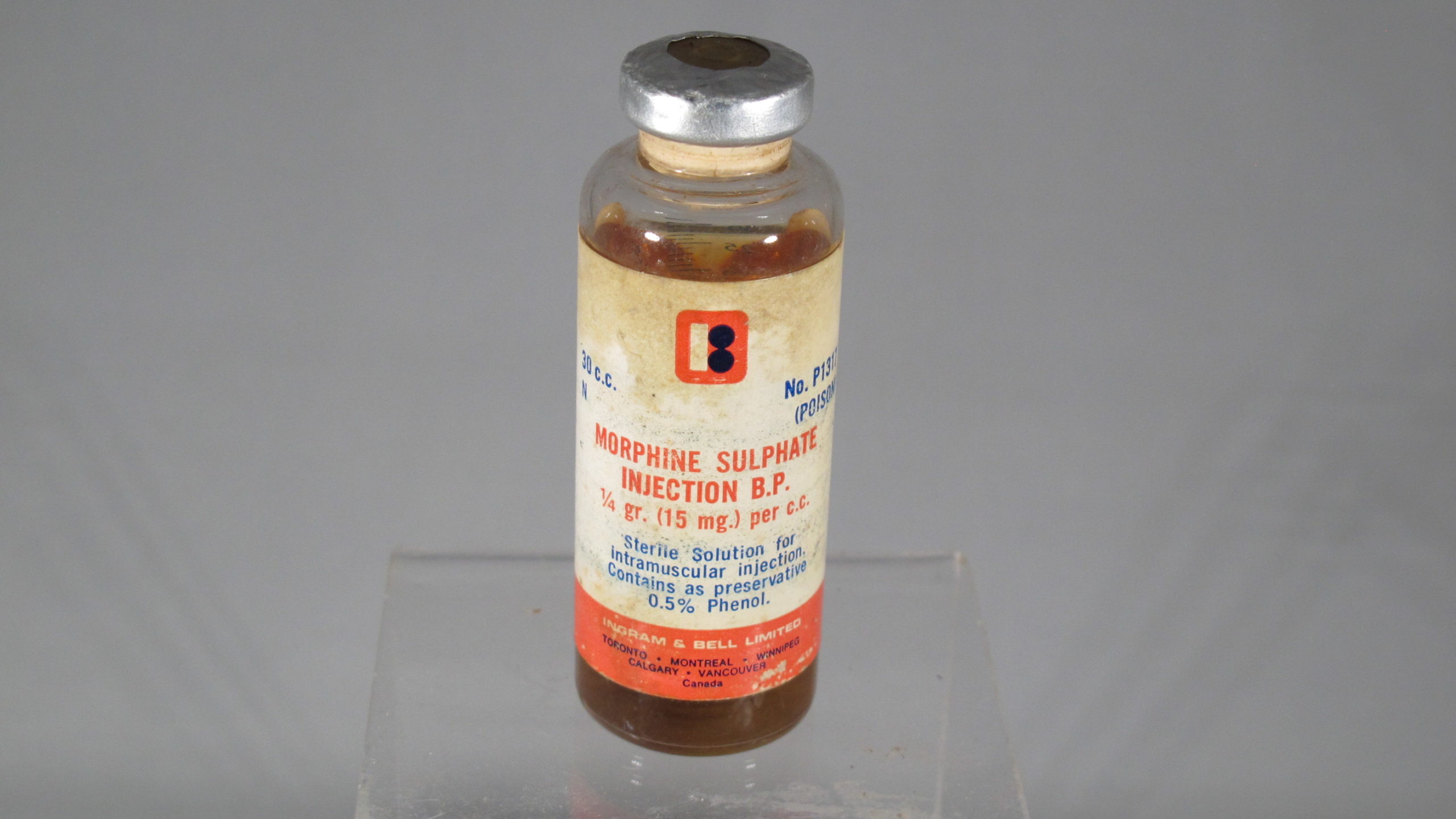 Adrenalin Chloride Solution
Epinephrine (also called Adrenalin) was first manufactured by German chemist Friedrich Stolz in 1904. Over the following three decades, it was used to attempt to treat a variety of conditions. Most interest was focused on treating stopped hearts and life-threatening allergic reactions. Adrenaline is still used to treat these conditions today, but through careful research, doctors are now aware of how much adrenalin should be and can be used, as well as precisely how it affects the body. The hormone increases heart rate, enlarges bronchioles in the lungs to increase oxygen absorption, and constricts blood vessels to increase blood pressure and improve circulation.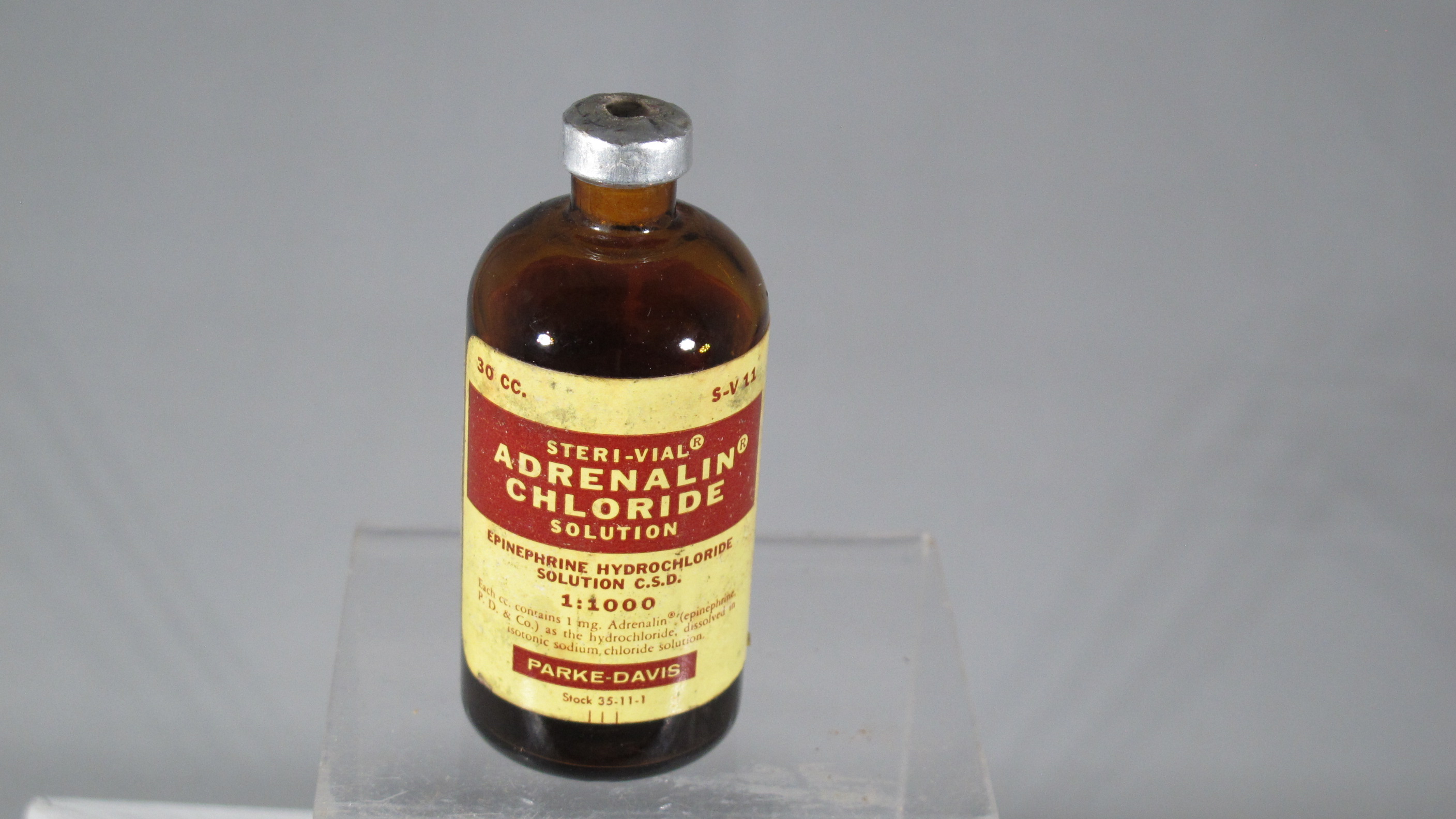 Penicillin
Penicillin is a naturally occurring antibiotic used to prevent bacterial infections. It was discovered in 1928 and first successfully used in 1930. This was a major point in history as penicillin was used frequently for many decades and helped countless people recover from infections that would otherwise be fatal. This version of penicillin is a combination of benzylpenicillin (penicillin G) and procaine. Procaine is a local anesthetic used to numb the injection site and reduce the sharp pain and swelling associated with an injection of penicillin.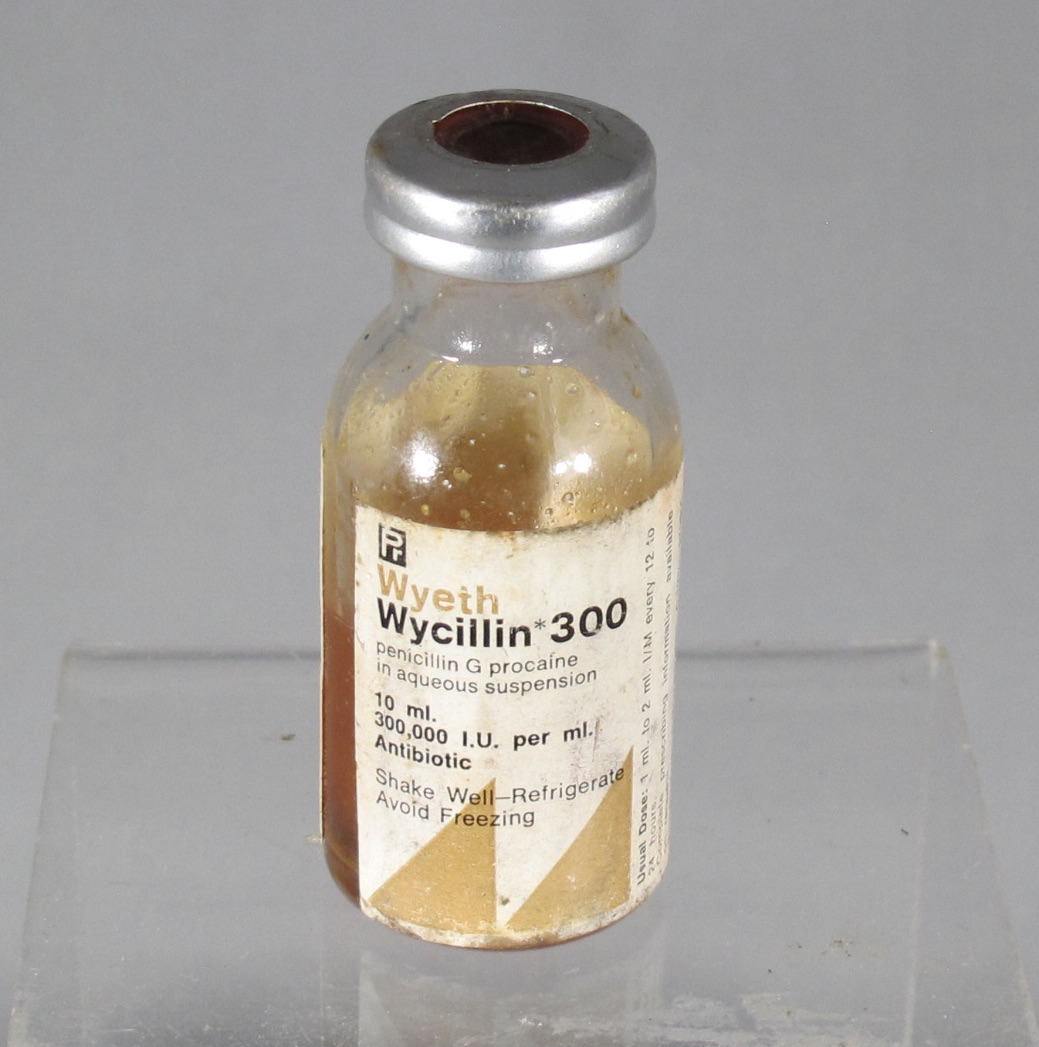 Thiomerin Solution
Thiomerin Solution is a mercurial diuretic. Mercurial diuretics were used as early as the 16th century for the treatment of syphilis and later for congestive heart failure. However, it took early physicians until the 18th century to realize that mercury can accumulate in the liver and the kidneys, causing damage. Symptoms of mercury poisoning such as excessive salivation were simply taken as signs of a drug's effectiveness. Mercury is used today in very small amounts as a preservative in some pharmaceuticals, however it is ethylmercury rather than methylmercury. Ethylmercury does not accumulate. The WHO has closely monitored ethylmercury, and has established that the amount used does not pose a health risk.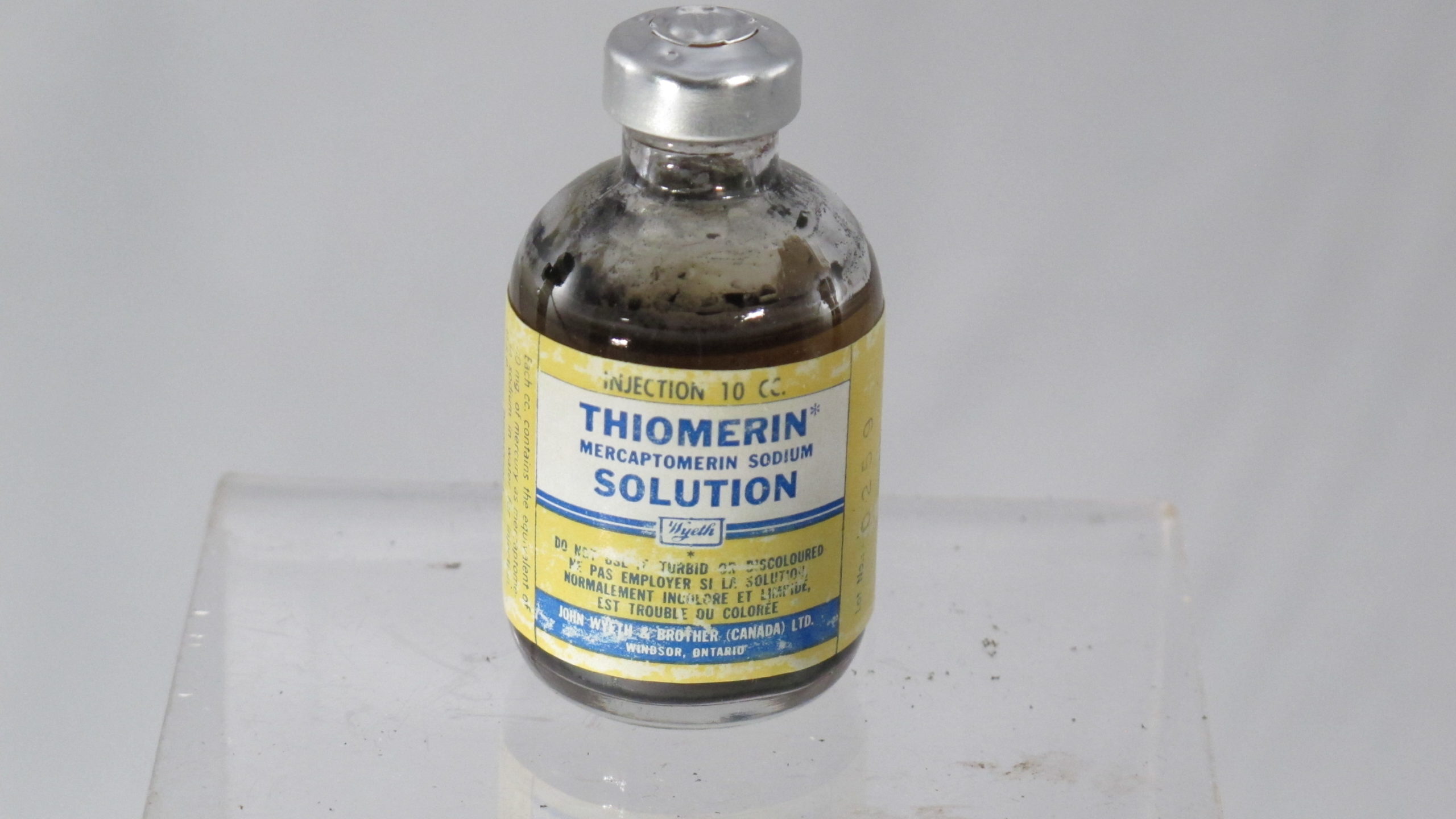 Tetanus Polio Vaccine
In 1914, Dr. John G. Fitzgerald established The Connaught Medical Research Laboratories in Toronto. This non-commercial entity was invested in public health, and beginning in 1955, was dispersing polio vaccines throughout Canada. Just 4 years later, they were circulating two combination vaccines for children: a diphtheria, pertussis, tetanus, and polio vaccine, as well as a diphtheria, tetanus and polio vaccine. There was also a tetanus and polio vaccine for adults.
Thanks to vaccines such as this one, Polio has been entirely eliminated in Canada since 1994.