Our season starts on Saturday, May 20 — the Victoria Day wkd. — with an Open House, inviting everyone to come in and see what is new for 2017. Kids activities and prizes!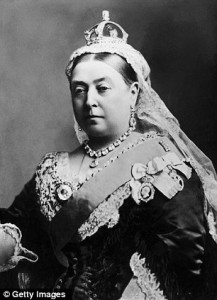 Canada Day Open House  
This Canada Day — Saturday, July 1st  — come in to see our Portrait Gallery, featuring some local 'Personalities of the Past' to celebrate Canada's 150th. We'll also have refreshments available at the museum, and FREE birthday cake.
Butter Tart Festival 
Saturday, July 15th. 10 – 3 pm
The 2017 Muskoka Butter Tart Festival is adding more food-related displays.   Admission buttons are $2. Butter tarts priced by vendors. Buttertarts are on sale from opening at 10am, so be there on time as they usually sell out by noon! Come on over for a delicious treat! Taking place at the Museum in Port Carling.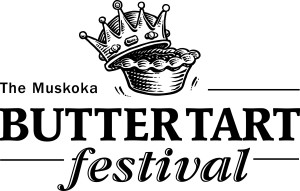 Event sponsored by Muskoka Life Magazine, in support of the Children's Foundation of Muskoka and the Muskoka Lakes Museum
Artifact or Fiction  
Tuesday, August 15th at the Port Carling Community Centre, from 5 to 8pm  This year's gala fundraiser will continue the tradition of exceptional food with a convenient Muskoka location. Lamb dinner, choice salads, and delicious desserts are all part of the experience. Ticket prices are $65 per person, with a $30 Charitable Receipt. To order your tickets leave a message at 705 765-5367, or email at info@mlmuseum.com
Limited seating, so be sure to book early!

Culture Days 2017
Try Time Travelling @ the Museum during the Culture Days wknd., ( Friday, Sept 29 to Sunday, Oct 1st).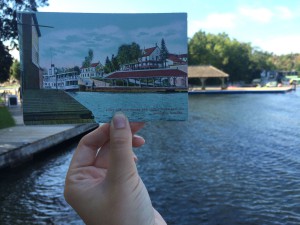 Join us for a 'Put yourself in the Picture' exercise designed to explore the local heritage through old postcards & modern photography.
Walking Tours
Historic walking tours of Port Carling, and Port Sandfield, (July & August, by request).  Choose from one of our three themed tours, and step into Port Carling's rich cultural heritage:
Local Architecture
Port Carling's Churches
A Walk into History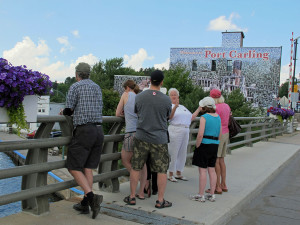 Or choose your own theme to suit your group's interest.
Cost: $5 per person, for a minimum of five people.
Book your tour through the Museum: 705-765-5367
Thanksgiving Open House, Saturday, Oct. 7th and Sunday, October 8th.
Join us from 10:00 am to 4:00 pm Saturday and noon to 4pm Sunday for our annual Thanksgiving Open House. Come for complimentary pumpkin muffins, hot mulled cider and other refreshments, while enjoying the pioneer demonstrations, including spinning, apple-pressing, butter-churning and corn-husk doll-making.